My Effects

Too many for what I use.
This is my homemade Switch Box.

It is an A/B box with 2 inputs, and can be used as an Effect Loop Box with the flip of a switch.
You can see the schematic
here
for the basic Switch Box, and the
changes
to the input circuit for the more complete one.
Here are
pictures
of the two methods of wiring the Switch Box.
And here are
pictures
of the one I built.
Here is an Active Guitar Cable I wired from Don Tillman schematic.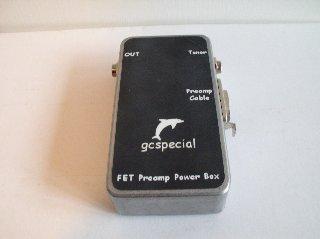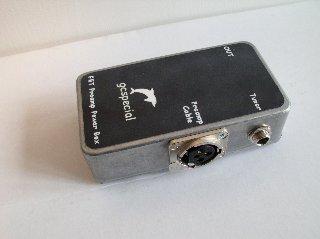 The article is
there
< Click on the picture for a larger view of the inside.
My new love: PICs
My
first project
with a PIC, an
EL
ectronic
F
ootswitch (
ELF
) inspired by R.G. Keen articles on Effects Switching. Thanks R.G.
The pcb is in this
prototype
box and will serve as the basis for the completed project.
I also built
this pcb
with only the 4053 section on the board. This will permit me to test or use it with switches, flip-flops, PICs, or even use an opto to receive A-B-C control signals from a distance.
The board is showed upside down in the cover. It is only for test purpose. It will be fixed to the other part of the box, and grooves will be made for the jacks on the sides of the box.
A FET Mixer in an empty box of cough drops.
This
FET mixer
is used to connect a portable CD player to a guitar amp. Very useful to learn new songs.
I wanted a simple box easy to use.
I also wanted to call it the icemaster, but decide to keep the original name. But it inspired me to paint a winter scene on the front of the box.
For now, here is an "
exploded view
" of the one I built, with a gain pot added at the
input buffer
and the bias made adjustable.
Please note that you don't have to change anything to the original circuit if you want the original sound of the Super Nova.
I am making these mods available only to show what can be added to an already good circuit.
Projects to come:
Differential Distortion Two: My modified version with an output buffer, and a PCB layout.
My own opamp distortion with a PCB layout.
And a few other circuits.