My Guitars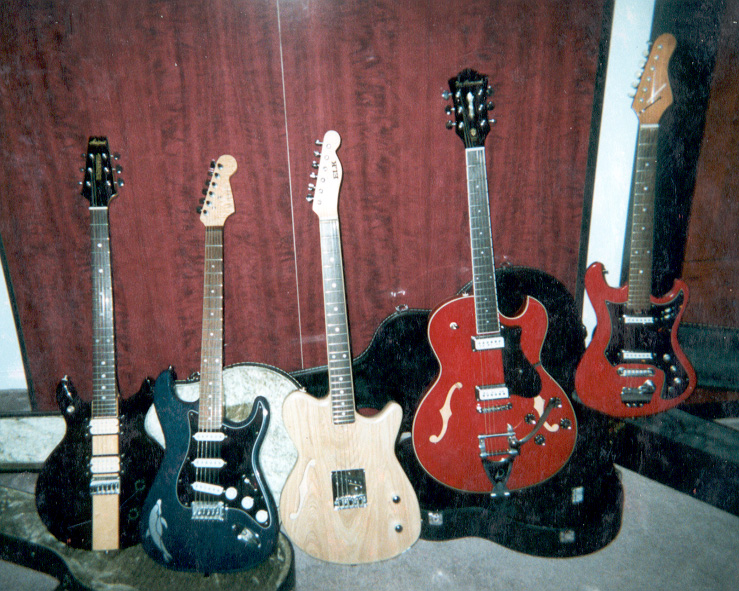 Aria Pro II 24 frets from my rock period.
Homemade Strat with Texas Special pick-ups from my SRV period.
Homemade mixed body shape semi for electric slide or a Tele sound.
(Will receive a new neck, a neck pickup and a turtoise pickguard soon)
DeArmond Starfire semi-accoustic for my old rock or B.B. King style.
(This one has flat-wound strings)
Old 1969 Silvertone guitar for nothing special.
Not on photo:
Jonhson chromed steel guitar with Don Lace for accoustic or electric slide.
Art & Lutherie accoustic guitar.